HOW TO FLOAT ON WATER
marine blue ink, black ink
2022produced as Image-Maker in Residence at The Sociological Review
A set of diagrams offering instructions for a body in water. The text and imagery is drawn from swimming experiments, instructional online videos on how to float, texts on hydrodynamics, conversations with physicists and topographical map symbols. A hand entering water becomes stones falling through its surface to rest on the seabed. A splash becomes an expanse.
Full interview about the work in The Sociological Review's Magazine on Water.
1. ENTER THE WATER

Well or spring. Lift your feet off the ground, enjoy the free fall down. Allow yourself to sink as you feel your way through the water. Steep coast, large falls. Slow your rate of sinking. You will certainly sink in water, but what you do afterwards will keep you floating. Spring or seep.
2. TAKE A DEEP BREATH
If you want to achieve natural buoyancy make sure your chest is open. Try to avoid heavy weather and storms. Adjust your breath and find the sweet point of air. Move as a solid body, lungs can act like balloons. Take care of submerged areas, keeping yourself near the surface. Don't breathe out yet.

3. TAKE UP MORE SPACE
Maximise your surface contact, use your legs to kick. Slow movements can slow your sinking rate. Lift your chest lift your stomach bend your knees and cross your legs at the ankles. Trust the buoyancy of your body in the water, high waves seem more impressive at night. Only engage the muscles that matter, bare or awash.


4. SPREAD YOUR ARMS
Align your body with the surface. Flat coast. You need to control your movements. Relax your muscles and spread your arms. Small motions with your hands help you back to the surface, breakers along a shore. Tip your fingers out of the water, uncover at low tide.

5. TILT YOUR HEAD BACK
You're looking straight up while lying on your back. Water can hold you. Make small adjustments and keep your nose above the waterline. Mouth is still out of the water. The up-and-down motion of waves. Lift your chin and point your belly button to the sky. The sea surface in a storm, as experienced by a buoy.

6. ALLOW YOURSELF TO SINK
Relax. You are in the water not on the water, displacing the density of your body with that of the fluid around you. Both inside and outside. Don't move. Pressure acts in every direction and a body changes the colour of water. How does it behave while submerged? Assume any possible form. Practice this as much as possible, until there is no fear of falling into the unknown.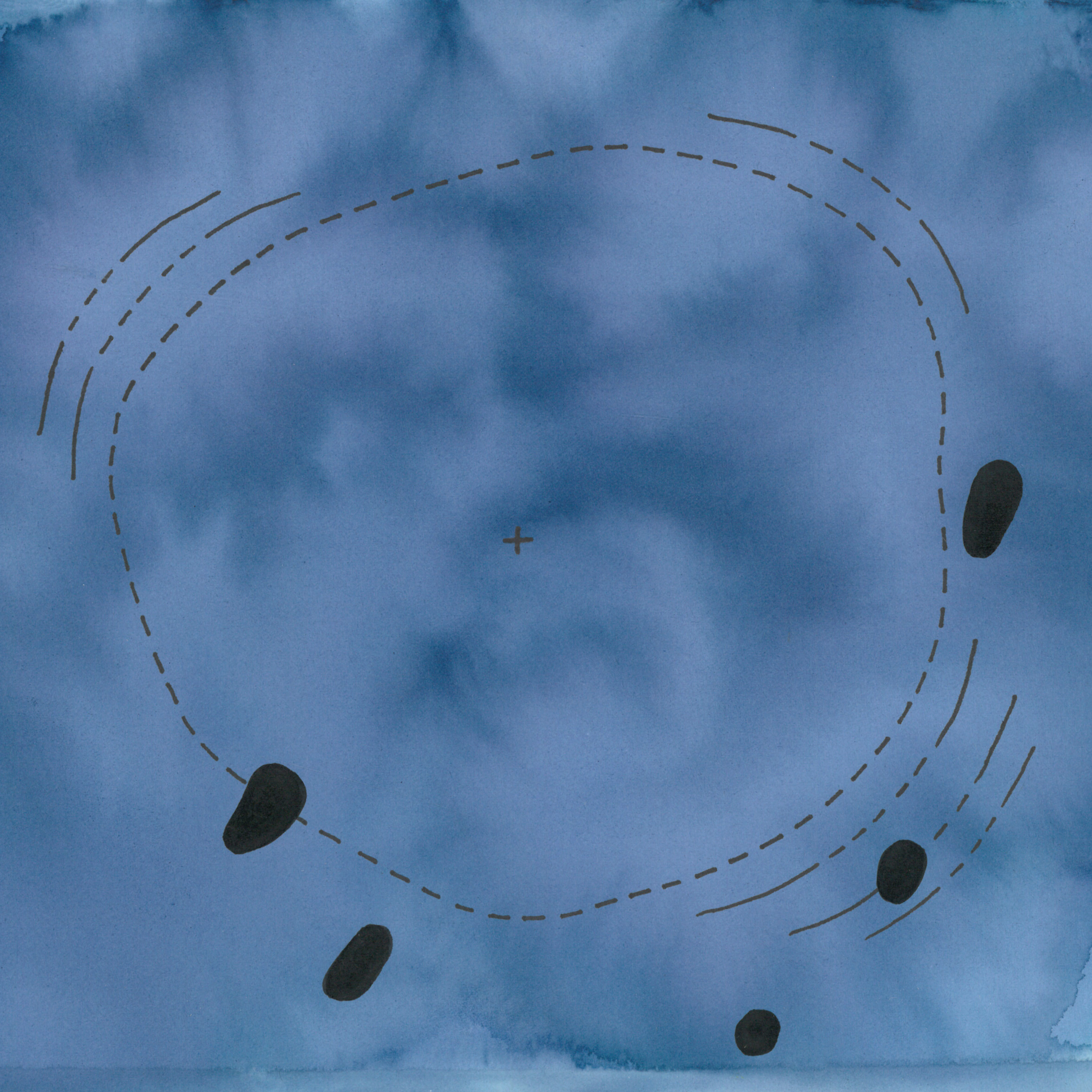 Working collages >